Learn about California
Check out its cities, salaries and schools' academic performance!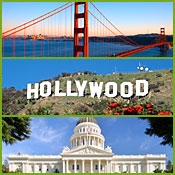 Check Out Schools and Places
As you consider a new career in teaching, an advancement in your career, or a graduate degree, many factors about your move should be considered. The following is some information designed to assist you with your decisions.
Thinking about teaching in California? Take your virtual tour right here.